Juicer Accessories Injection Mould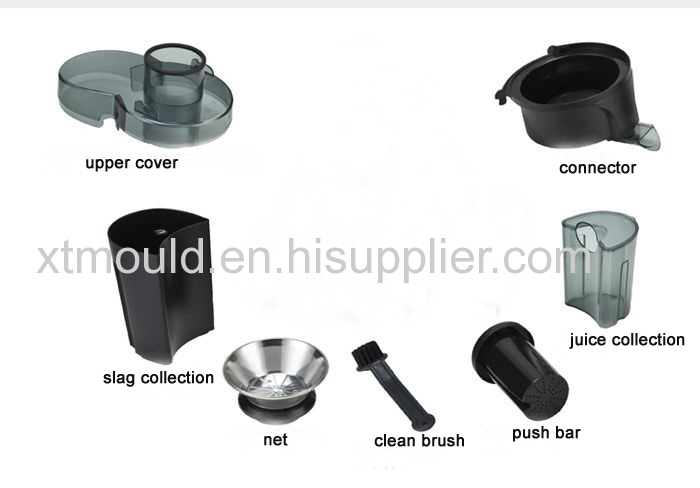 The juicer is composed of a pusher bar,a feeding barrel, an upper cover, a slag collecting basket, an extraction barrel, a juice collecting plate, a connector, a juice cup cover, and a juice cup, etc.
How to use Juicer
1, The first use of juicer, you need to first contact the parts of the food clean.
2, Use Juicer before need to first feeding cylinder and connected to the host, the feeding cylinder which is fastened on the host three alignment card into the slot, then counterclockwise rotation, connection is already in place when you hear a click sound.
3. The hexagon screw rod is aligned to the hole on the main body and then pushed flat into the end.
4. The half round metal piece of the juice net is aligned to the groove at the bottom of the feeding cylinder and pushed flat to the end.
5. Press the feeding barrel and the feeding cylinder tightly, then put the juice plate, and the digital side is downward.
6. Insert the blister plate into the juice machine, and then put the juice machine on the juice plate.
7, put the slag bucket below the slag outlet, close to the juice cup, and then put the tray to the upper end of the feeding barrel, plug in the power line.
8. Wash the fruits and vegetables, cut into small pieces that can be put into the feed port. The surplus can be placed on the tray for backup.
9, press the machine's "start / stop" button, the product can start to work, juicer after 20 minutes of continuous work will automatically stop.
10. Put the ingredients into the feeding port at the top of the feed port, push the material down with the push bar, then pay attention to the strength of the pushing material.
11, after the processing of ingredients, you can turn off the juicer power supply, until the motor and screw has completely stopped rotating, then the juice machine and fruit residue bucket out of the mouth and slag outlet.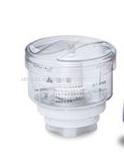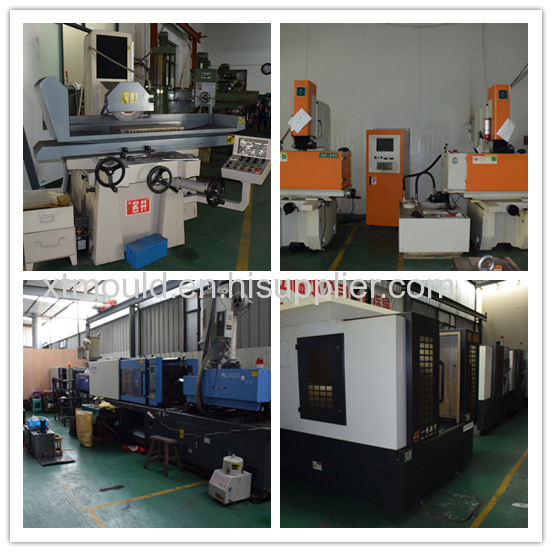 We assure to offer the precise plastic injection mould according to the customers different requirement. Always keep efficient production and reasonable price.