Motorcycle Rear Fender Injection Mould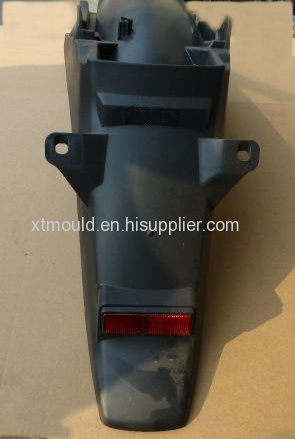 Motorcycle rear fender usually includes front and rear section, the front section is arranged right above the back wheel of the motorcycle frame, to block sewage splashed on the top of the wheel, and splashed onto the outside of the wheel fender; the rear section is located in the rear, to block the sewage from the rear to the body splash. At present, motorcycle rear fender mounted to a motorcycle, hood and motorcycle fender is completely independent, the front section mounted to the frame, the hood is directly to the frame is fixedly arranged on the rear section, hood edge directly connect with the upper of the front section , sealing the hood edge and the upper of the front section depends on the size designed. However, the existing motorcycle fender, between the front section and the hood joint,will have gap between them, especially with the vehicle running time increasing, the gap will be more and more, in the vehicle at high speed, the rear wheel speed of sewage will go through the gap sputtering, sputtering sewage easily into the frame and the hood, or directly to the body of lateral sputtering, the poor effect of blocking water makes the fender, thus affecting the motorcycle driving effect.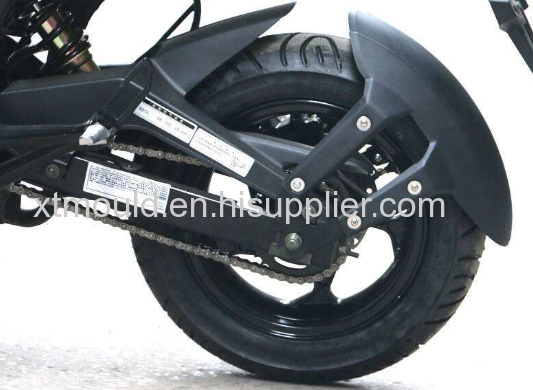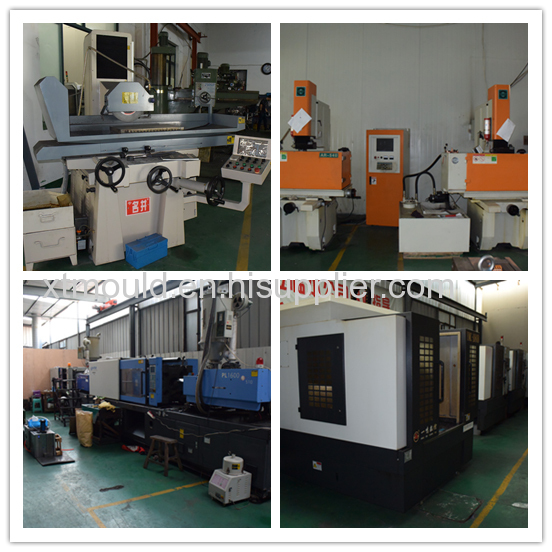 We assure to offer the precise plastic injection mould according to the customers different requirement. Always keep efficient production and reasonable price.