The Intake Manifold Injection Mould
The intake manifold is located between throttle valve and engine intake valve, it is called "manifold", because air enters the throttle valve, through the manifold air flow system buffer, this "divided", such as the number corresponding to the engine cylinder, four cylinder engines have four, five cylinder engine have five, were introduced into each cylinder. Because the automobile import export temperature is not high, so now many manufacturers use PA+GF to make a body, the surface should be smooth, no scratches, spots, filaments, shrinkage deformation, sag, wall bulge, burrs, wave marks and other defects, and other material resistance is relatively smaller, but this is the material of body welding process higher requirements.
The intake manifold is one of the most important components of the engine. Its core function is to provide sufficient and even mixture for each cylinder of the engine, so it is the key factor that affects the power and economy of the engine. For a long time, the intake manifold is made of aluminum alloy products, but the plastic intake manifold quickly replaced the aluminum alloy intake manifold for its light weight, low cost and good performance, becoming the first choice of the new engine. Specifically, the plastic intake manifold has the following four advantages: (1) in terms of weight, compared with the aluminum alloy intake manifold, the weight of the plastic intake manifold is only half that of the aluminum alloy manifold. (2) in the dynamic aspect, the inner wall of the plastic intake manifold is smooth, which is beneficial to the increase of the intake charge. Compared with the aluminum alloy intake manifold, the engine power can be improved by 3%-5%. (3) in terms of economy, the plastic intake manifold can bring good air flow, which helps the gasoline to fully burn in the cylinder and make the engine's economy and emissions significantly improved. In terms of cost, the production cost of the plastic intake manifold is usually reduced by 20%-35% than that of the aluminum intake manifold.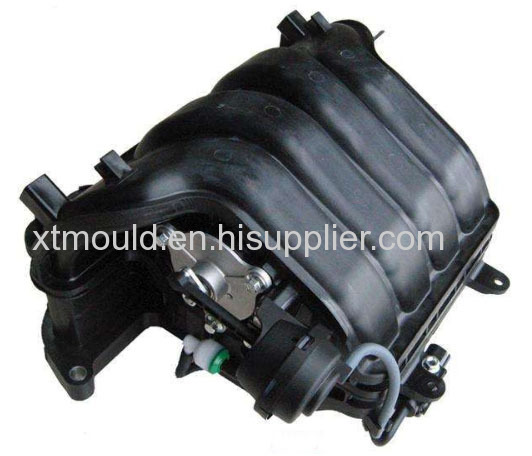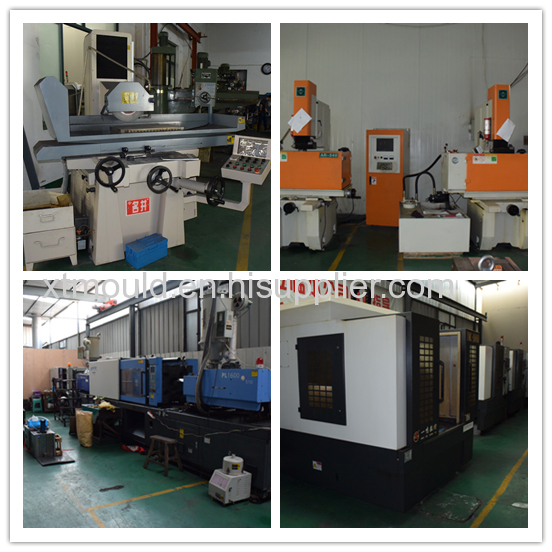 We assure to offer the precise plastic injection mould according to the customers different requirement. Always keep efficient production and reasonable price.