Water Purifier Injection Mould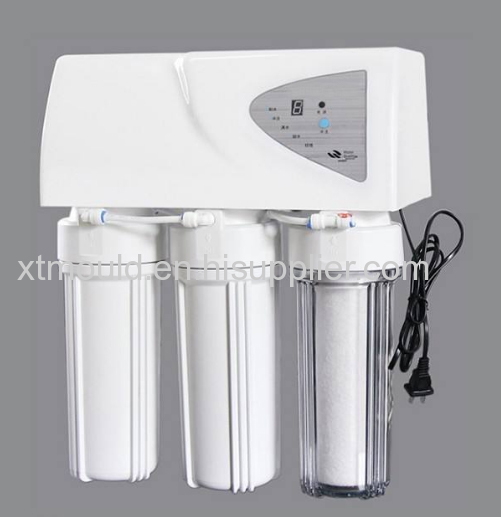 Water purifier is a water treatment equipment for deep filtration and purification of water quality according to the requirement of water. The water purifier is usually used as a small purifier for household use.
The core of the technology is the filter membrane in the filter core device, and the main technology comes from the two kinds of ultrafiltration membrane and RO reverse osmosis membrane. Water purifier can effectively remove rust, sand, colloid and adsorption of residual chlorine, smell, color, pesticide and other chemicals in water. Can effectively remove bacteria, toxins, heavy metals and other impurities in water. The application of water purification technology in the field of drinking water makes the phenomenon of "acclimatized" quickly become a history, and effectively solves the local diseases caused by excessive harmful substances in groundwater.
Water purifier is the function of filtering the water floating debris, heavy metals, bacteria, viruses, chlorine, sediment, rust, microorganism are removed, it has high precision filtration technology, water purifier home use five water purifier technology or six water purifier filter technology, five level filter the first level is the core technology and PP cotton filter (PPF), second grade granular activated carbon (UDF) filter, third grade precision compressed activated carbon (CTO) filter, fourth stage reverse osmosis membrane or ultrafiltration membrane, fifth grade activated carbon (T33). Six stage water purifier filtration technology finally added a primary filtration technology for weak alkaline energy bar (PPF filter + granular activated carbon + sintered activated carbon + ultrafiltration membrane + rear activated carbon + weak basic energy bar). The water purifier is not only applicable to the areas where the tap water pollution is serious, but also can filter the residual chlorine in the conventional tap water, and can improve the water intake.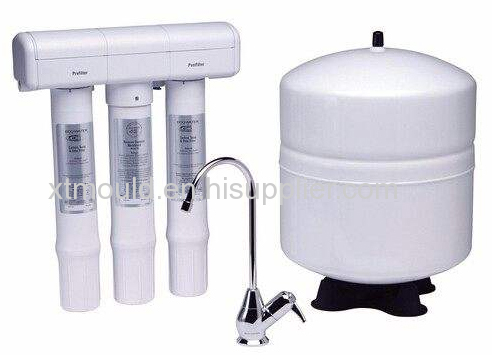 We assure to offer the precise plastic injection mould according to the customers different requirement. Always keep efficient production and reasonable price.